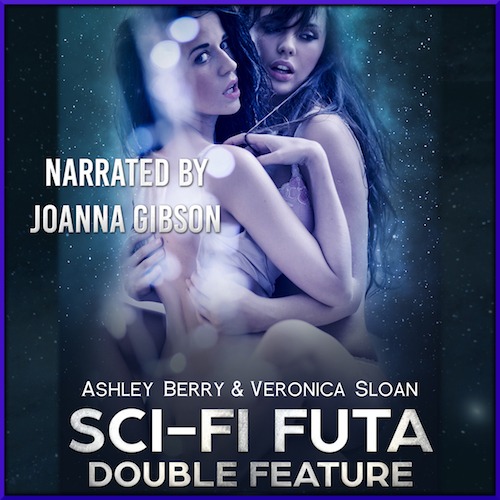 Synopsis: In this futanari double feature, authors Ashley Berry and Veronica Sloan take you between the sheets and beyond the stars. Prepare yourself for two erotic adventures that are out of this world!
Narrator: Joanna Gibson
Length: 3.5 Hours
What's Inside: Lesbian Romance, Futanari Sex, Alien Sex, Trans Erotica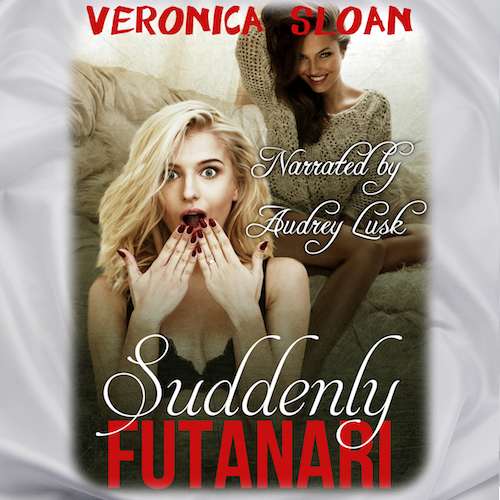 Synopsis: Cassie never meant to fall in love with her roommate, Rebecca. In fact, she used to hate the little ditz. The girl's a walking disaster: clumsy, sheltered, and totally boy crazy. But there's something about her smile and her never-give-up attitude that Cass just can't ignore. Over the years, their friendship has become the one constant in Cassie's busy life, and she desperately wants to confess her feelings. But Rebecca is straight. Doesn't that mean a relationship is impossible? Maybe not, because after a strange visit to a fortune teller, Cassie discovers that she now possesses Rebecca's favorite male body part!
Narrator: Audrey Lusk
Length: 2.5 Hours
What's Inside: Lesbian Romance, Futanari Sex, Trans Erotica