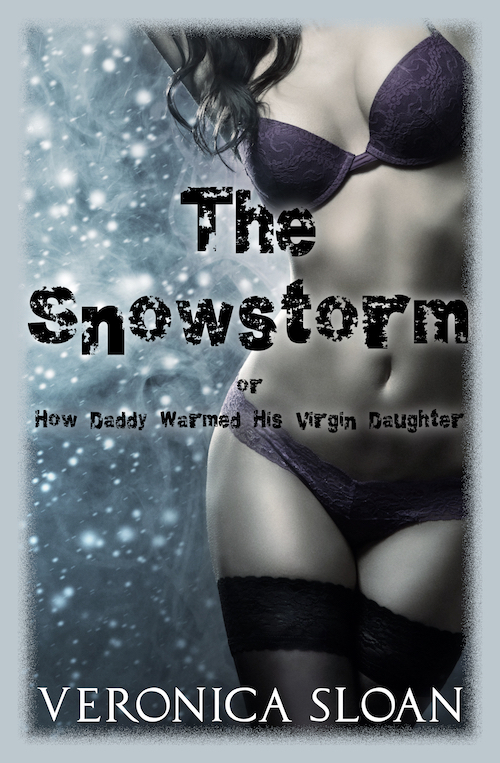 It was supposed to be a beautiful weekend in the mountains, until disaster struck! When a freak snowstorm traps Alexis and her father inside their cabin, she's sure their lives are over. As they huddle for warmth, their naked bodies pressed tightly together, she whispers to her daddy that she doesn't want to die a virgin. What else can he do but give in to her passionate desire?
Length: 16,400 Words
Price: $2.99
Available at: Carnal Pleasures, Excitica, Lot's Cave, Smashwords
Aubrey has a problem. A very uncomfortable problem. The girl needs to get off! Ever since coming home from college she's felt uncharacteristically horny. Unfortunately, her attempt at a one night stand ends in limp embarrassment. Now she's back home and writhing on her bed, hands between her legs and aching for someone to satisfy her. When her father appears in her doorway, Aubrey is too far gone to care. She wants it rough, fast, and without remorse. Too bad mommy never gives it to him like this!
Length: 18,000 Words
Price: $2.99
Available at: Carnal Pleasures, Excitica, Lot's Cave, Smashwords